Jury du concours
Tibor Varga Violin Competition Jury 2019
The Jury for the 2019 competition will be comprised of :  
– Georges Starobinski, Chairman (Switzerland)
– Pavel Vernikov (Switzerland)
– Qian Zhou (Singapore)
– Krysztof Wegrzyn (Germany)
– David Takeno (UK)
– Gilbert Varga (UK)
– Eva Zurbrügg (CH)
A pianist and a cellist will join the jury for the final and will play with the finalists as a part of the trio for chamber music component.
– Juan Carlos Garvayo (Spain)
– Antonio Meneses (Brésil)
  Biographies for all Jury members will be available soon.
Tibor Junior Competition Jury 2018
The Jury members for the Tibor Junior Competition 2018 are: • Ana Chumachenco • Yuzuko Horigome • Myroslava Kotorovych • Gidon Kremer • Kyung Sun Lee • Svetlin Roussev • Pavel Vernikov  
Tibor Varga Violin Competition Jury 2017
Enzo Restagno, President
Lera Auerbach
Miguel Da Silva
Esther Hoppe
Dong-suk Kang
Silvia Marcovici
Pavel Vernikov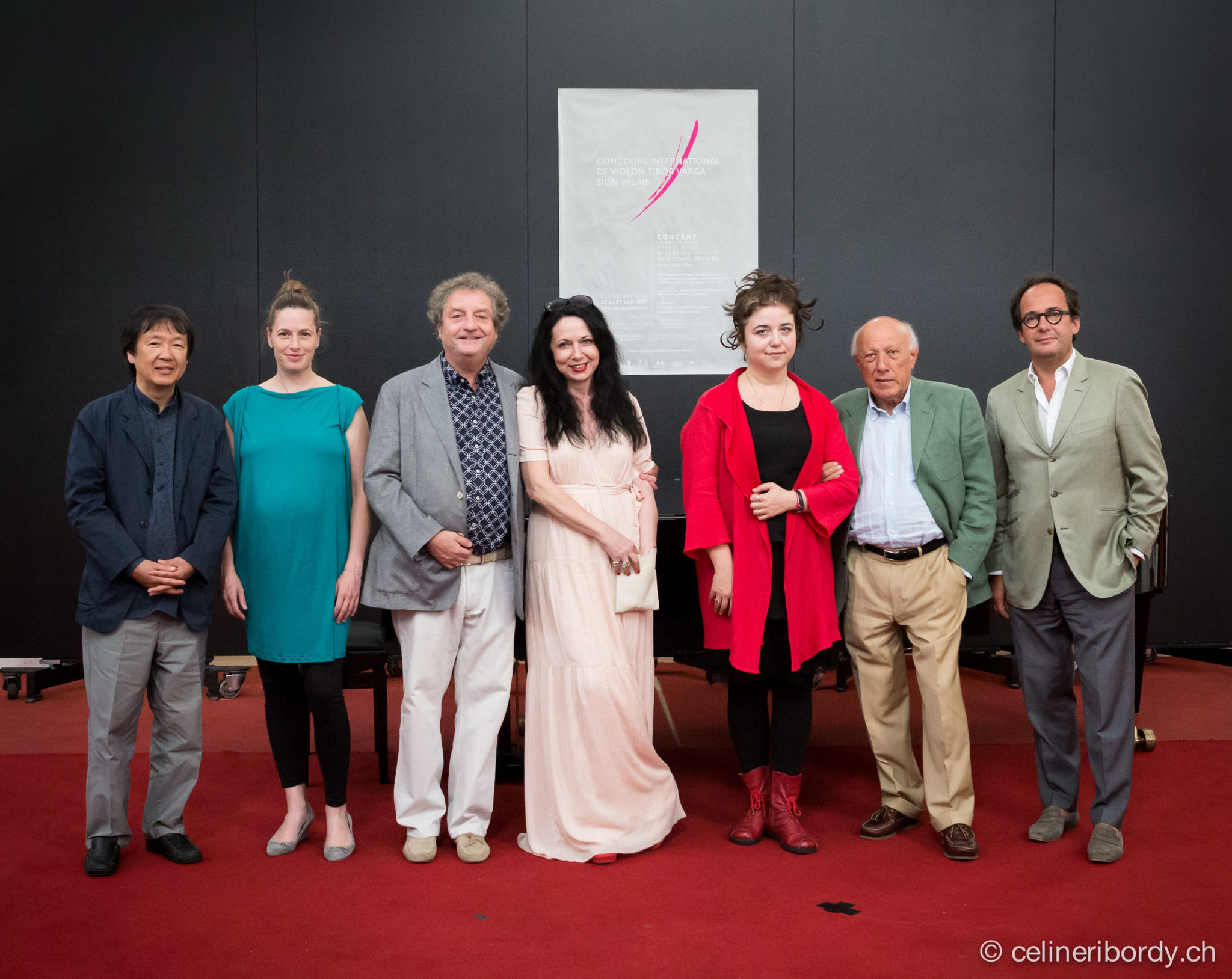 Tibor Varga Violin Compeition Youth Jury 2017
Charlotte Bernard
Chloé Fournier
Claire Nendaz
Ryan Naesem
Regina Beytrison
The Youth Jury was mentored by cellist Mihail Hakhnazaryan, and was independent fom the Compeition Jury.

Tibor Varga Violin Competition Jury 2015
M. Enzo Restagno, Président
Raimund Trenkler
Dong-Suk Kang
Tsugio Tokunaga
Hugues Dufourt
Pavel Vernikov
Milan Vitek
Tibor Varga Violin Competition Jury 2013
M. Enzo Restagno, Président
Natalia Gutman
Pavel Vernikov
Dong-Suk Kang
Augustin Dumay
Milan Vitek
Guo Wenjing