Friends of the Sion Violon Musique Association
Be part of the FRIENDS OF SION VIOLON MUSIQUE ASSOCIATION!

By subscribing a Violin for the Festival, by offering a Prize for the Competition or a Scholarship for the Academy, you are actively participating in the Foundation's activities and above all, you are helping the youngest talents who come to Sion every summer.
You can also support the Festival and the Academy.
Benefits
– Priority information on the Foundation's activities
– Invitation to the final concerts
– Tax Deductibility of your contribution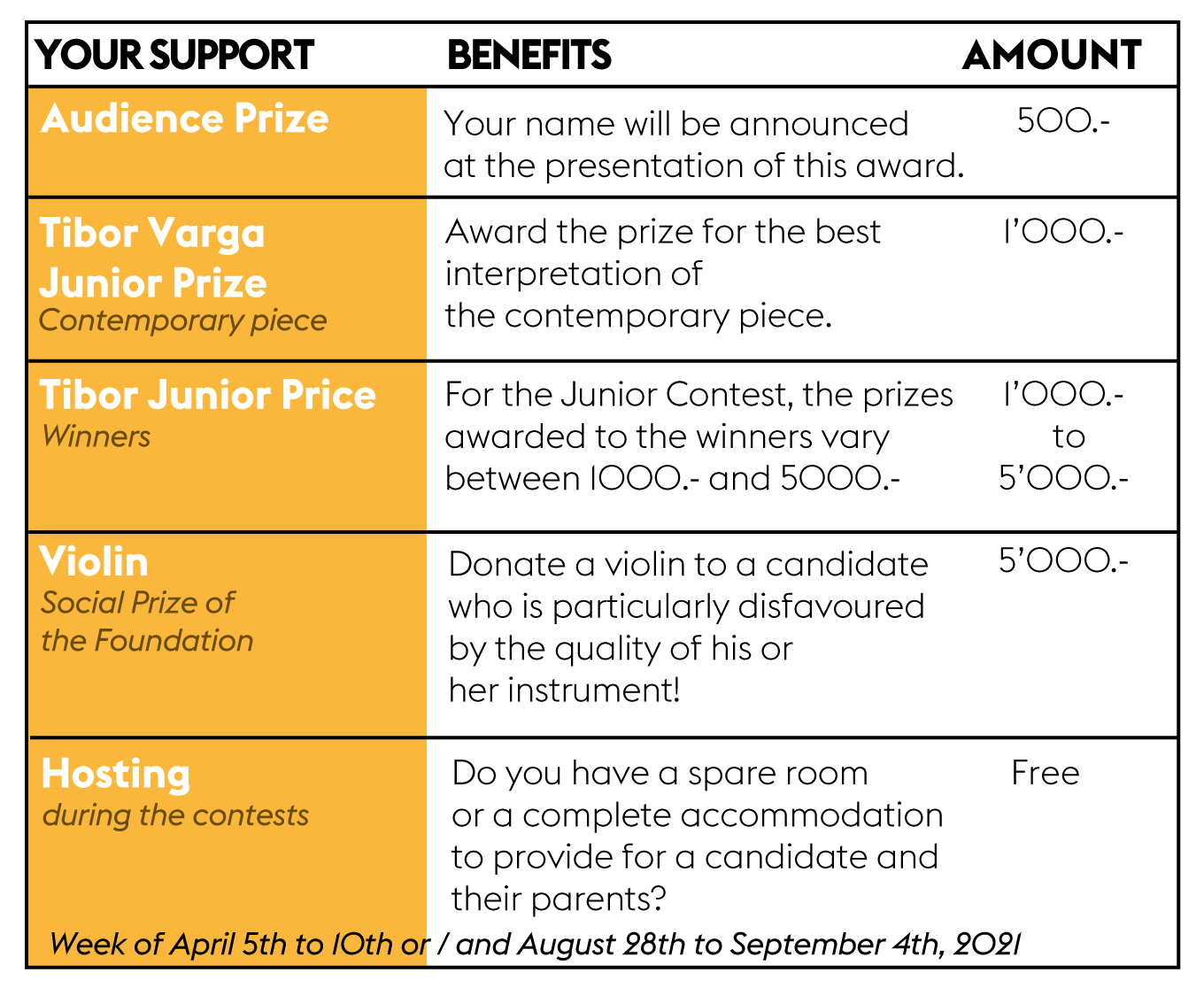 Tailor Made Offer
As from 1'000.- we can prepare a tailor-made offer, e.g. an evening for you and your friends, with an intimate dinner cocktail or a meal.
Contact the Competition
Bank details
Association des Amis de Sion Violon Musique
CP 2155, Place Ambuel, 1950 Sion, Suisse
IBAN : CH62 0076 5001 0367 9040 2
Banque Cantonale du Valais, Rue des Cèdres 8, 1950 Sion
THE WHOLE TEAM THANKS YOU WARMLY FOR YOUR SUPPORT!